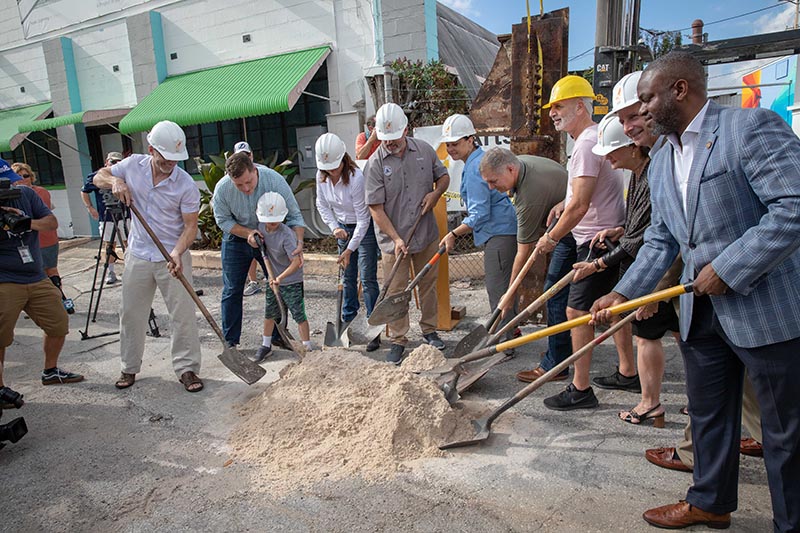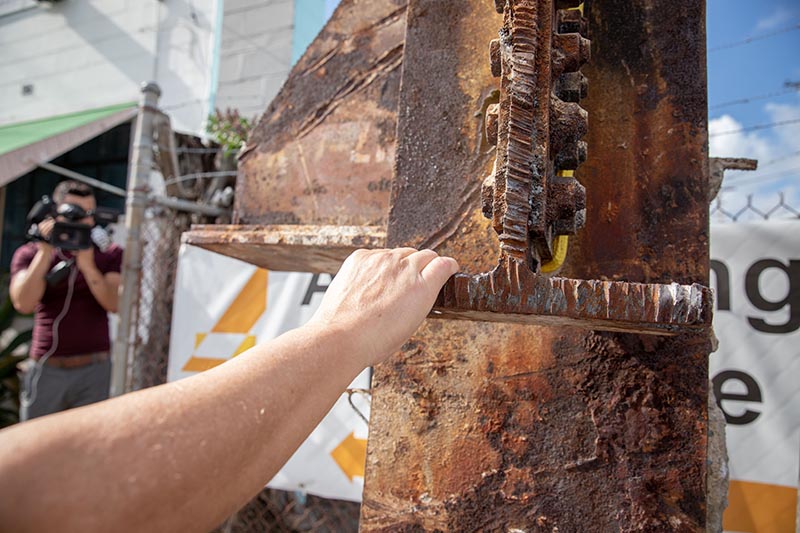 Over Veteran's Day weekend 2018, we broke ground on Rise, a monument in the Warehouse Arts District of St. Pete that will serve as a symbol of America's resiliency and will be dedicated to 9/11 community heroes, first responders, and the events that happened that day. Rise monument creator, Mark Aeling of MGA Sculpture Studio, shared his vision for a monument that will symbolize strength and rebirth with the World Trade Center beam serving as the centerpiece as a 25' tall Phoenix Wing. Elected officials, community supporters, veterans, first responders, news crews, artists, leaders from the Warehouse Arts District, and the partners at American Freedom Distillery celebrated this historic groundbreaking together with excitement and a feeling of pride.
This Monument is a gift of American Freedom Distillery and The Warehouse Arts District Association and made possible through public and private donation. As Scott Neil, American Freedom Distillery partner said, "We all remember where we were when the terrorists attacked us on 9/11, but the next generation doesn't have that same connection. Rise serves as a powerful tribute to the heroes who responded and is a reminder for the next generation of the power we have when communities unite and help each other."
We celebrate the unveiling on September 11th, 2019 in the Warehouse Arts District.
REMEMBER AND RISE.